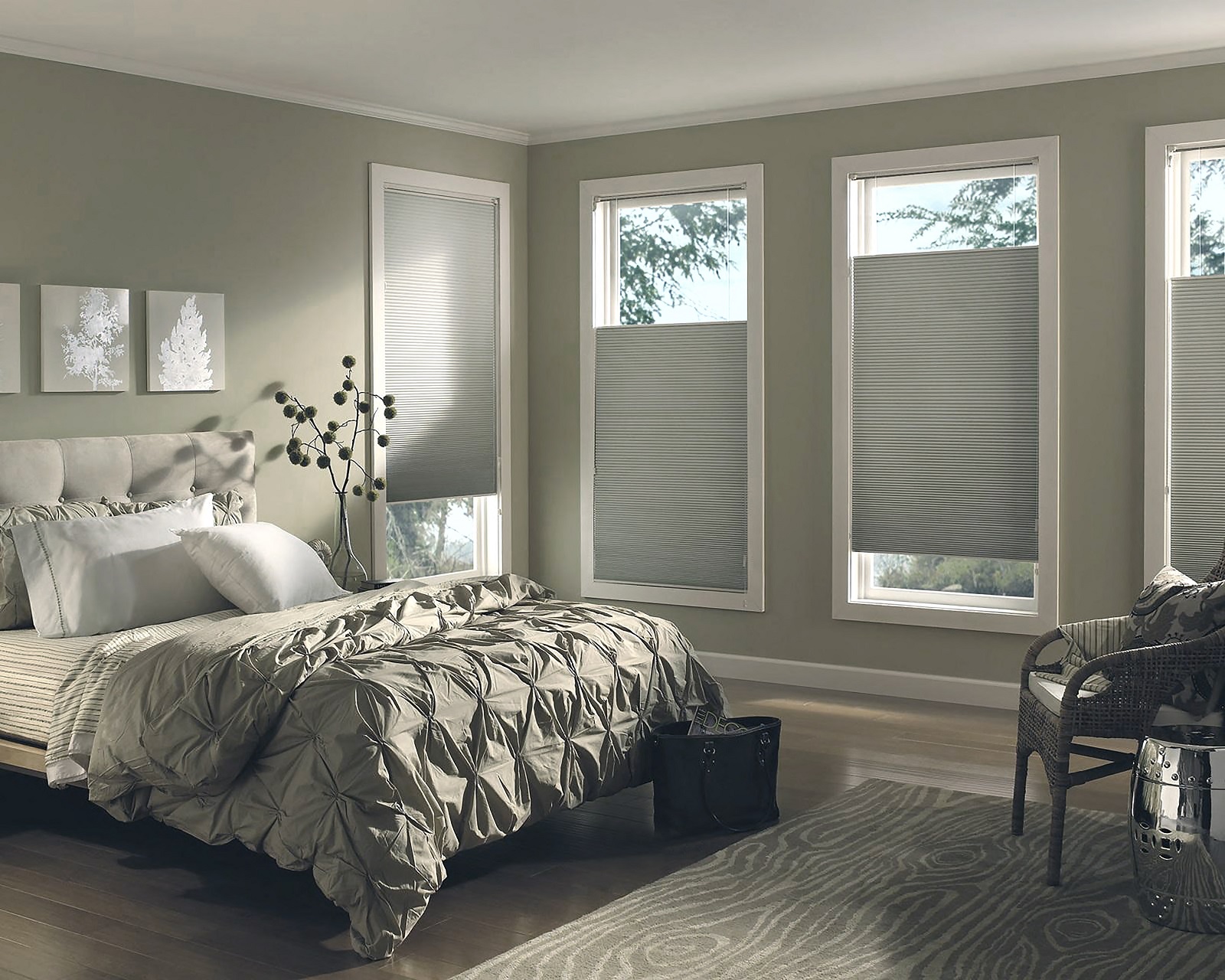 The right window treatment will keep your house cosy this winter. Investing in quality blinds or shutters is a very smart (and stylish) choice to help reduce your home heating bill. Our experts offer some clever ideas to help avoid losing the warmth out your windows.
Head for Honeycomb
When it comes to insulating window blinds, you'll find the perfect option with the Aspect Honeycomb range. Designed with a unique cellular layer, these trap the warm air during winter (and cool things down a little when the summer heat strikes). Along with being clever in design, these blinds also big on style to complement your décor.
Find the right fabric
When it comes to roller blinds, think carefully about your fabric choice. A blockout weight roller blind fabric is an ideal option by being a thicker textile weight, without adding bulk. It also has the rather nice benefit of reducing outside light disturbance, so you'll sleep better at night.
Look at layering
Whether you're choosing new curtains, or upgrading what you have, think about adding a secondary thermal layer. It's as simple as installing an Aspect roller blind underneath your curtain. If you opt for a light-filtering or sunscreen roller blind, you'll use it all-year round. That's because these blinds are ideal for minimising sun glare during summer.
Take advantage of textile technology
As one of New Zealand's largest window blind and shutter distributors, Aspect Blinds and Shutters stock the latest in innovative fabric technology. If allergies or asthma are a concern for your family over winter, consider our textiles featuring Sanitized Protection. This helps prevent mould and mildew gathering on your roller blinds.
Timing is everything
Lowering your window blinds before the warmth of the day disappears is one of the easiest (and cheapest) ways to keep your home warmer over winter. It's not always that easy though when your schedule is busy! With Aspect motorised blinds, simply set the timer. Like magic, your motorised roller blinds will lower when you want them – without you worrying about a thing.
Get a free quote now
To keep your home warmer this winter, simply request your free quote now. You'll find the perfect option for your interior and budget from our extensive range of window blinds and shutters.