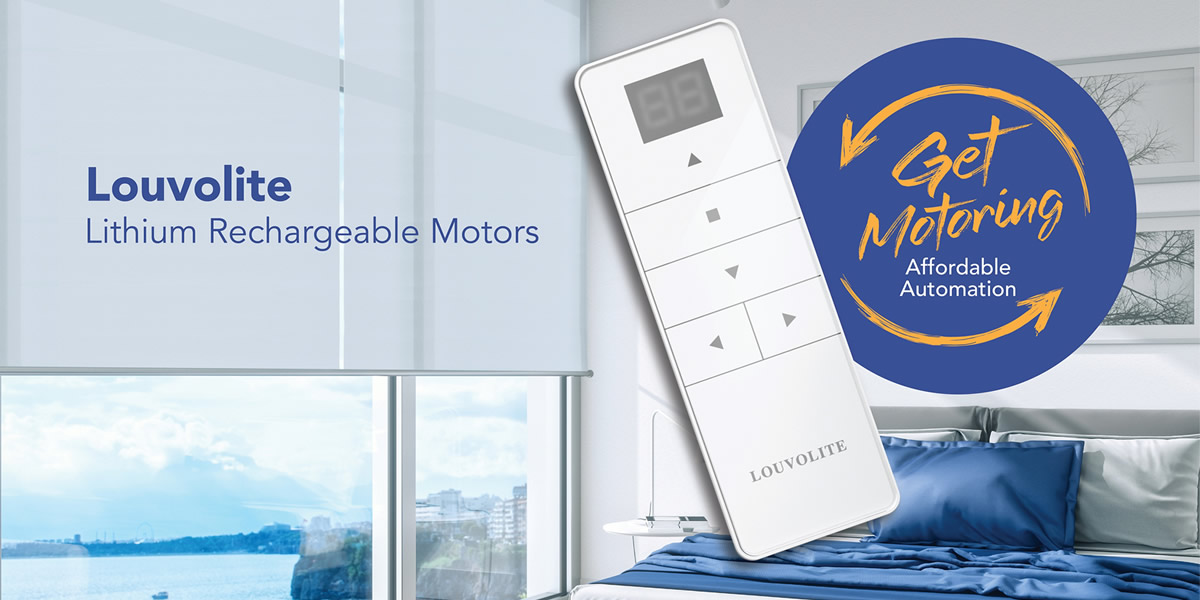 Considering new roller blinds? Why not motorise them! Motorised blinds add a luxurious feature to your home. And you'll find they're surprisingly affordable too.
5 reasons Kiwis love motorised blinds
From style to simplicity, here are 5 of the top reasons why so many NZ homeowners are choosing motorised blinds for their windows:
Convenience – Open or lower your roller blinds at the touch of a button
Safety – Removing the need for blind cords makes them a great choice for kids' bedrooms
Ease of use – Ideal for those with dexterity or mobility challenges
Versatility – Install them in your home, the office, campervan or caravan!
Affordability – You'll be pleasantly surprised by their cost-effectiveness
Like to learn a little more about all the features that motorised blinds offer? Read our helpful article.
Which motorised blind motor is right for me?
Once you've picked your perfect fabric, the only other thing to consider is the type of motor. Our experts are making the choice easy by answering these commonly asked questions.
Can I operate my motorised blinds when I'm out of the house?
You can with our Louvolite Lithium Rechargeable range! Both models allow you to control your motorised blinds wherever you are using their simple app – and their WiFi Home Hub. Pick the one that's ideal for your roller blind size and weight.
Do I need lots of different remotes for each of my blinds?
Depending on how many blinds you are motorising, you most probably only need just the one remote. Louvolite Lithium Rechargeable motors can even operate up to 16 roller blinds from one remote, thanks to all the different channels available. Each channel can be pre-set to your needs.
How large are these motors – and are they noisy?
Each motor is discreet and installed out of sight behind the blind roll. You'll find your motorised blinds are smooth and quiet to operate. Louvolite motors are renowned for their whisper-quiet motion, thanks to the silky-smooth 'One Touch' mechanism.
Do you have to compromise on quality to get a budget-friendly motor?
Our Elevate house-brand motors offer great functionality at a very reasonable price. We have two models in this NM Elevate DC Tubular motor range, so you can find the perfect match for the weight and size of your blinds.
Do my motorised blinds need to be wired in by an electrician?
We have a comprehensive range of hard-wired and battery-operated blind motors to suit various space requirements. Our motorised blind motors are battery operated. This means they can be easily fitted into your windows quickly, and maintained just as easily, without the need for any wiring – or calling in an electrician.
Do you offer a guarantee?
We're so confident in the quality of our motorised blind motors that each one comes with a warranty of either 3 or 5 years.
Like to know more when it comes to motorised blinds?
If you'd love to get motoring with motorised blinds, take a look at our range. For an in-home quote, just have a chat to your nearest Aspect retailer. Find them now using our helpful retailer search feature.