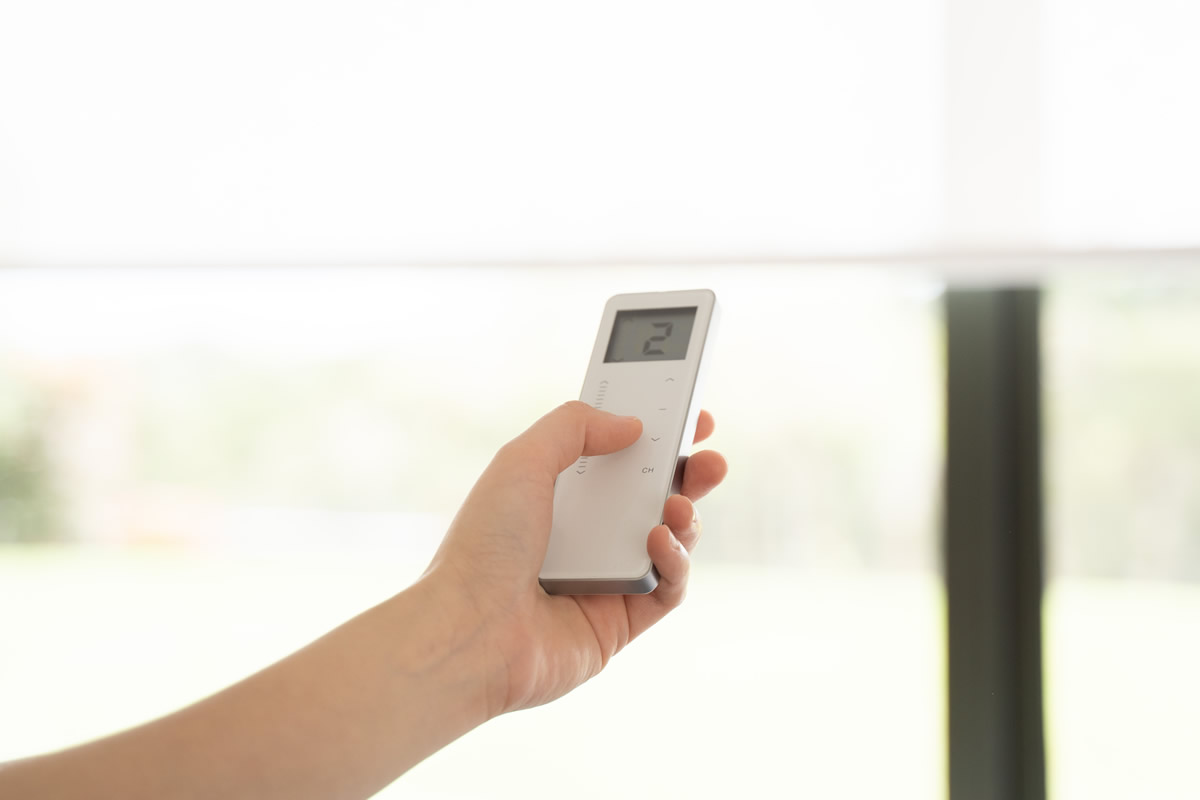 We all know that blinds and shutters help keep the warmth in when it's cold, but did you know a quality window treatment can also help your well-being? Our experts explain how the right window blind or shutter can make life a little better – and certainly cosier!
Getting quality sleep
A pitch-black bedroom helps promote melatonin; a natural hormone that signals to our body when it's time to sleep. To encourage a restful night's sleep, consider blockout roller blinds. Pay careful attention to the fit. You want to avoid any gaps where chinks of light can shine through and disturb those sweet dreams.
Start the day off right
Fancy the idea of waking to the sound of a blaring alarm clock? We sure don't! And with mobile devices generating wakeful blue light, they're best kept out of the bedroom too. Motorised blinds can help you begin the day refreshed. Set them on a timer so you gently wake with the exposure of natural light. It's the ideal way to start your day.
Create a cosy atmosphere
Along with avoiding those mobile devices, you can promote a relaxed state as bedtime approaches by signalling to your body that it's time to relax. Simply lower your roller blinds, or tilt your window shutters, earlier in the evening. Another easy tip is to dim your indoor lights, or even switch off a few, to encourage a more restful state towards the end of your day.
Careful colour choices
Bright colours can help lift our mood, while moody and darker fabrics create a snuggly space. For the ultimate bedroom zone, consider moody block colours in rich navy, forest green or smoky grey. To create a space where you want to linger, lower your window treatments as soon as the late afternoon sun begins to dim. You'll trap the warmer air inside.
Quality blinds and shutters are worth the investment
When it comes to choosing new blinds and shutters, we recommend that you invest in the very best. A quality window blind or shutter can transform a space and provide a range of benefits – far beyond just good looks!
To take a look at the stunning range created by our Kiwi-owned company, just head to your nearest Aspect retailer. Use our handy retailer search now to find your local store.