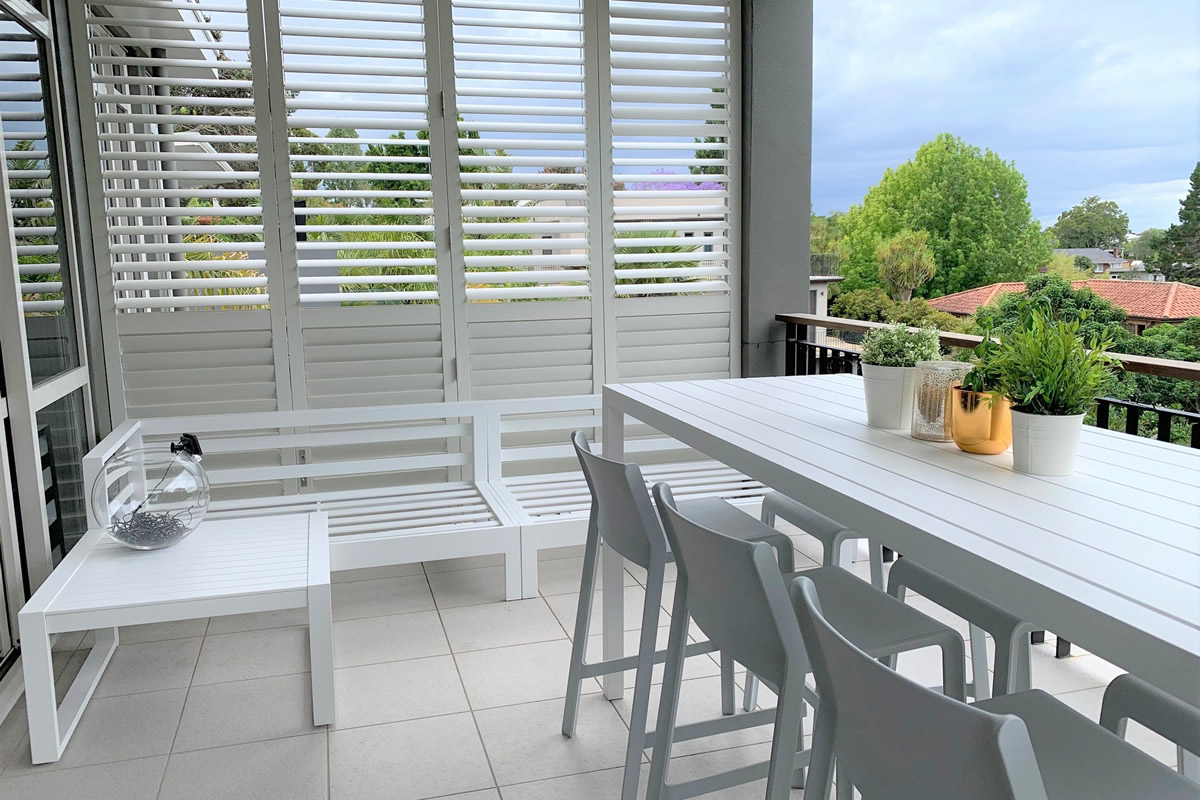 Summer is definitely the season when Kiwis love to entertain. But why limit the fun to just the sunny months? With exterior aluminium shutters, you can enjoy your outdoor living space whatever the weather.
Built to last
Featuring top-quality materials, you can trust that Aspect aluminium shutters are built to last. That flawless powder-coated finish also comes complete with a 10-year warranty*. Best of all, they're very low maintenance – so you can sit back and enjoy your downtime without a worry. (*For homes in a coastal or high corrosion area, we offer a 2-year warranty.)
Bring in the sun and keep out the wild weather
As much as we hate to admit it, the Kiwi summer can often bring some unexpected downpours. And chilly wind means most of us avoid using deck and patio areas during the cooler months. With aluminium shutters, you can easily adjust the shutters to bring in the sun or keep out cold breezes.
Exterior shutters are also ideal for providing a little extra privacy. Simply tilt the blades to screen out what's happening outdoors – without obscuring your views. It couldn't be easier to enjoy that afternoon siesta!
Aspect exterior shutters can also be fitted with blade locks and/or flush bolts – along with the option of locks with keys.
Great looks and top quality
When it comes to longevity and durability, our aluminium exterior shutters tick all the boxes. Their stylish good looks are an easy way to add value to your property. We offer the choice of 5 different colours. Or, if you prefer, select the option of a cedar woodgrain effect.
Get a quote for Aspect exterior shutters
Kiwis can't get enough of the quality of our exterior shutters, so make sure you learn more now and make your dream outdoor set-up a reality! For a free quote, simply visit your nearest Aspect Blinds and Shutters stockist.