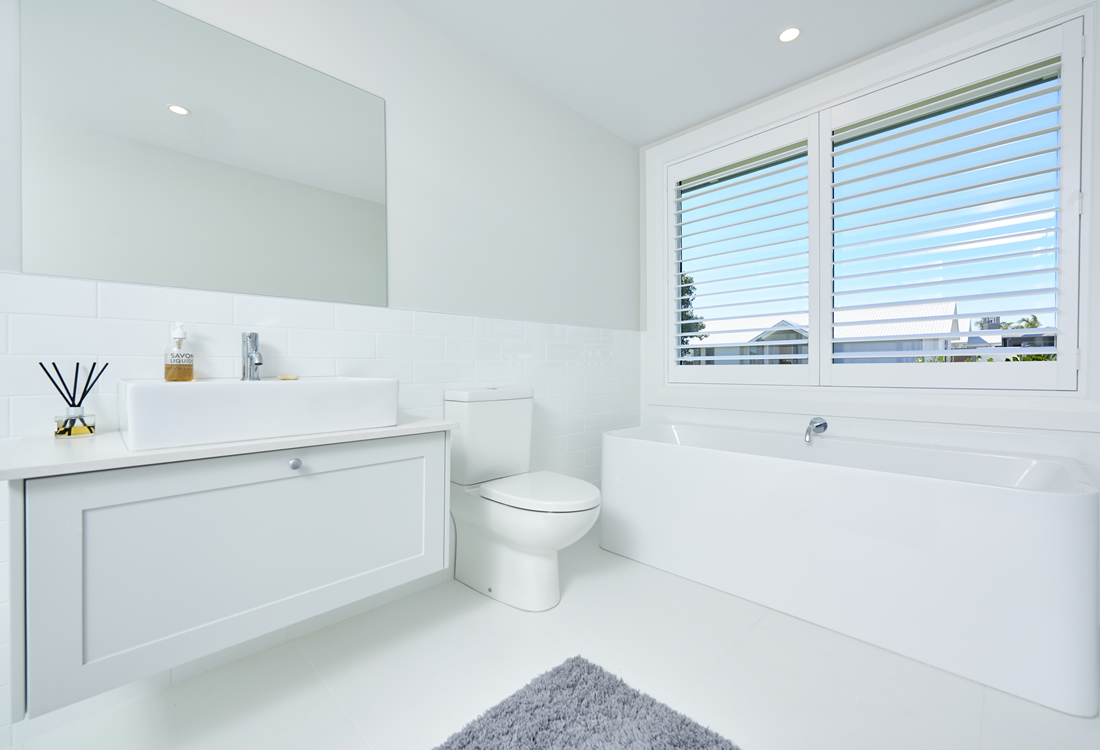 When it comes to window shutters, the Ecosmart range is the ideal option for wet areas like your bathroom or laundry. With their eye-pleasing look and cost-effective price, chances are you'll want to install them through your entire home – and you can! Now you can even order them for your wider windows thanks to our latest innovation.
Wide PVC window shutters
Our top-selling Ecosmart shutters are now available in 920mm wide panels exclusively for 89mm blades, which is a big jump-up on the standard 700mm width! Because quality is always key here at Aspect, we've added a new engineered core in the blades to ensure they stay robust and durable.
The Ecosmart 920mm slats are available in both the Uno and Premium Shutter Collections.
Why choose PVC shutters?
Along with offering value for money, Ecosmart shutters are incredibly versatile. They're the ideal choice for any area of your home, including:
Wet and high humid areas – like your kitchen, bathroom or laundry
Interior and exterior spaces – with interior or exterior paint finish options
Large and small spaces – from wide to small windows
You can be confident these PVC window shutters are high-quality, water-resistant and easy to maintain.
Built to last
Constructed from superior formulated polymers, Ecosmart shutters will keep their good looks for years to come. Our innovative manufacturing techniques ensure they are virtually impervious to humidity and moisture.
In fact, we're so confident in their quality that we guarantee it. You'll have a 20-year warranty on their structure and materials and a 5-year warranty on the paint finish and hardware.
Quality without compromise
Along with their quality construction, Ecosmart shutters are certified non-toxic and are made from fully recyclable materials. That gorgeous finish is just as important, so we use environmentally-friendly, low VOC, water-based paint.
Take a closer look
To view the Ecosmart range, simply visit your nearest Aspect Blinds and Shutters retailer today: https://aspectblinds.co.nz/find-a-retailer/