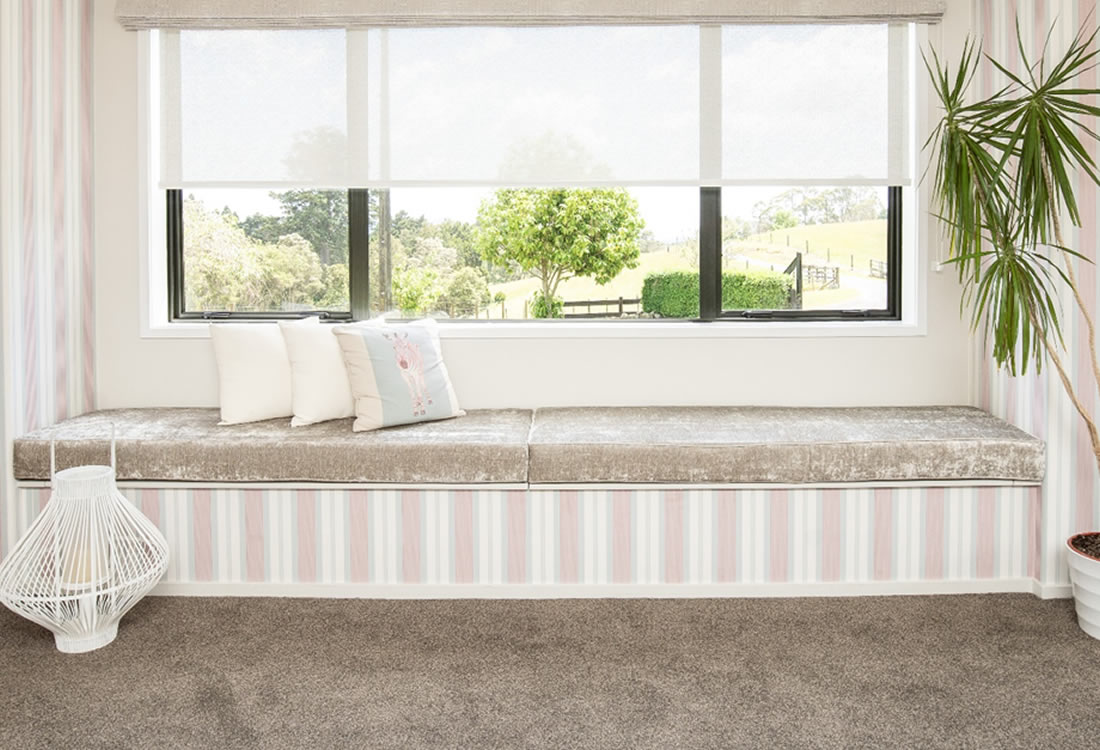 Colour, style or practicality? When it comes to fabric selection from our Aspect Blinds range, you really can have it all! Whether you want to create a darkened room in an instant or a high-end luxury look, your textile selection will help bring that interior vision to life.
With so many window blind fabric options available, the only tricky decision is narrowing down your selection. We've put together five tips to help make your decision easy.
1. A touch of luxury
Some of our most popular window blind fabrics take their inspiration from linen, featuring a delicate and intricate weave that's right on-trend. Best of all, these fabrics are Greenguard gold certified which means they contribute to the creation of healthier interiors. By meeting strict chemical emissions limits, they are ideal for use in environments such as schools and healthcare facilities.
Love the look and features? Ask for swatches such as our Jersey, Spectre and Linesque fabrics.
2. Playful fun
Kids' rooms are where the creativity of our fabric designers really comes into its own! Our adorable Sweet Dreams range of rollerblinds features cool and colourful prints in colour-bright hues. With our top-quality fabrics and quality hardware, these blinds will last the test of time – and personality tastes.
Special surprise: Our 'Night Night' range even features stars that glow in the dark!
3. Safety first
We've thought carefully about safety – particularly when it comes to children. That means all our rollerblinds are provided with a safety chain lock. You can also easily motorise your blinds for enhanced safety and ease of use – by lowering or raising them with just the touch of a button.
Considering commercial? Our Aspect Blinds and Shutters team can recommend fire-retardant options that abide by the NZ Building Code.
4. Restful and relieving
From light-filtering to full blockout, our window blinds provide the perfect amount of light you're seeking. And great news for allergy sufferers, our Pollergen fabric range actually helps alleviate hayfever symptoms. Genius!
Pollergen fabrics from our Impressions and Sweet Dreams collection include Magnolia, Bird Song, Cherry Blossom, Willow, Woodland, Preto, Palm, Jurassic, Night Night, Wonderland and Topsy
5. Colours of the rainbow
You can choose from an array of colours to match your interior décor. From crisp white and moody navy through to blush pinks and neutral nudes, you'll love browsing our Aspect Blinds and Shutters range.
Trending now: Pastel shades, neutrals and classic whites are always a popular choice.
Make your pick today
To find your perfect window blind fabric choice, just visit your local Aspect Blinds and Shutters stockist.